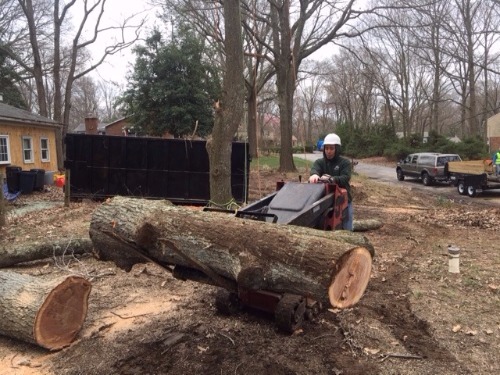 Need tree removal? Leave the big jobs to us.
Timberrr! We love removing trees, especially the big ones! There is just something about using our heavy equipment to remove massive trees that gets us excited.
If you're looking for tree removal services, then you're looking for J&J Landscape & Tree Experts. We are the premiere tree service and removal company serving Annapolis, Parole, Edgewater and surrounding areas.
Besides our years of experience and our arsenal of heavy tree equipment, we also carry a large insurance policy to protect ourselves, your family, your property and even your neighbor's property while we remove your trees. Get a free quote for your tree removal today by calling (443) 822-7810.